Phil Budd, Business Coach                                                                            
Helping business owners in East Anglia achieve their goals
As a Business Coach I help business owners, business leaders and their teams get to the next level. For many business owners that I meet, it can feel like their business is stuck and getting clarity on how to take their business to the next level, may seem difficult. It can take someone from outside your business to help you and your team gain the perspective you need, to focus on the priorities and strategies that will make a difference to the growth of your business – taking your business from good to great. I help business owners and their teams across the region do this, through coaching, mentoring & training. My role isn't to tell you how to run your business, it is to help get you clarity and focus, to run your business the best it can be and take your team to the next level.
For the second consecutive year, my clients voted me as the winner of the ActionCOACH Best Clients ratings for East Anglia. Even the greatest business faces challenges and it must adapt and evolve to ensure success. Just as any successful sportsperson recognises that to be the best, they need a Coach, the same can be applied to a business owner.  A Coach gives you an outsider's view of your performance, identifies how techniques can be improved and ultimately holds you accountable for your performance. In business terms, a Business Coach can support and help business owners be the best and then deliver the growth they want.
What challenges do you currently face? It would be great to hear from you and carry out a complimentary 121 business strategy session to help identify how you can get the growth for your business that you deserve.
"It was the most valuable webinar I have sat through during this whole pandemic since March 23rd 2020 - it was slick, informative, relevant, timely and totally professional - brilliant."

"That's so helpful and was a very useful presentation which helped focus my thoughts and structure our scaling."

"I just participated in a webinar with Philip Budd "What is the true value of my business?" which was brilliant."
It's difficult to narrow it down to just one thing as Phil really is the complete package. Phil's ability to listen and pick you up and help you focus after a testing day, is one of his best attributes.

Matt McKee - MMK Plant
Having an ActionCOACH enables me to step out of the business and see the big picture every week. By working with a coach I have formed a disciplined habit of taking time out to prepare for coaching sessions, to discuss the outcomes I seek with my coach, to make sure that they happen and to react on the results. This has enabled me to build structure, process and systematic growth for my business.

Heloise Finch-Boyer - Sell Beyond
Phil is very insightful and really took the time to learn and understand our business, which has made all the difference. He is also not afraid to help us confront some uncomfortable truths about our business, which has been really good.

Katie Washbourne - Barenbrug
Business Growth Events
Upcoming Events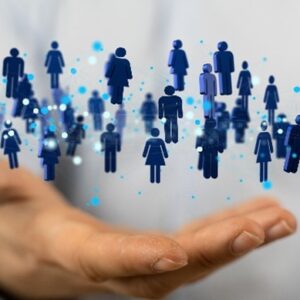 Growing your business with a CRM
'Growing your business with a CRM' Monday 1st November at 11am CRM (Customer Relationship Management) systems help you manage and maintain customer relationships, track sales leads, marketing, and your sales pipeline. For businesses it can feel like a minefield trying to choose the right CRM and for many its seems like a cost to the…
LinkedIn Live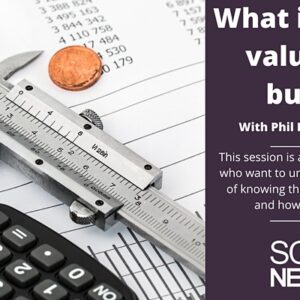 What is the true value of my business?
SCALE UP NEW ANGLIA Whether you are looking to exit your business or simply planning for future growth, having a sound understanding of your company's value is crucial to achieving your personal goals. Approximately 30-40% of businesses listed for sale will be sold and a majority of business owners that do sell, end up disappointed.…
View the full business events calendar